OMG Cinda Williams Chima is torturing me. Literally. KILLING ME.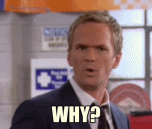 I NEED this book as much as I need oxygen. Please, move the release date up! OCTOBER 2012. That's 6 months away!
I need more Raisa. I need (a lot) of Han. I need more Fells. I need more "cutthroat blueblood politics." When I finished The Gray Wolf Throne, I immediately checked when the next book would be out. And when I saw that it was going to come out in a year, I fainted dead away.
That's how much I need this book!
PS I think I'll just give it 5 stars now. I know it'll be awesome. Hear that, Cinda Chima? 5 stars pleez :)
This review is also on Goodreads.