Saturday, June 30, 2012
Hey guys! New blog alert! Check out my green blog,
A Greenie With a Dream
. I am an environmental activist, and there, I will post my latest green obsessions. Check it out!
Thursday, June 28, 2012
This book was very sweet. The way that time, chance, and fate play out in this book are done fluently and flawlessly. The romance between Hadley and Oliver was cute. I can't say I like Hadley that much though. Oliver, now Oliver is a different story. He has a personality and a story and quirks. To me, Hadley seemed like just another blonde. *Shrugs* Ah, well.
If you are a sucker for romance and are looking for a quick 200-ish page read, this book is for you.
This review is also on Goodreads.
OMG Cinda Williams Chima is torturing me. Literally. KILLING ME.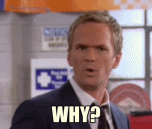 I NEED this book as much as I need oxygen. Please, move the release date up! OCTOBER 2012. That's 6 months away!
I need more Raisa. I need (a lot) of Han. I need more Fells. I need more "cutthroat blueblood politics." When I finished The Gray Wolf Throne, I immediately checked when the next book would be out. And when I saw that it was going to come out in a year, I fainted dead away.
That's how much I need this book!
PS I think I'll just give it 5 stars now. I know it'll be awesome. Hear that, Cinda Chima? 5 stars pleez :)
This review is also on Goodreads.
Date a girl who reads. Date a girl who spends her money on books instead of clothes. She has problems with closet space because she has too many books. Date a girl who has a list of books she wants to read, who has had a library card since she was twelve.
Find a girl who reads. You'll know that she does because she will always have an unread book in her bag.She's the one lovingly looking over the shelves in the bookstore, the one who quietly cries out when she finds the book she wants. You see the weird chick sniffing the pages of an old book in a second hand book shop? That's the reader. They can never resist smelling the pages, especially when they are yellow.
She's the girl reading while waiting in that coffee shop down the street. If you take a peek at her mug, the non-dairy creamer is floating on top because she's kind of engrossed already. Lost in a world of the author's making. Sit down. She might give you a glare, as most girls who read do not like to be interrupted. Ask her if she likes the book.
Buy her another cup of coffee.
Let her know what you really think of Murakami. See if she got through the first chapter of Fellowship. Understand that if she says she understood James Joyce's Ulysses she's just saying that to sound intelligent. Ask her if she loves Alice or she would like to be Alice.
It's easy to date a girl who reads. Give her books for her birthday, for Christmas and for anniversaries. Give her the gift of words, in poetry, in song. Give her Neruda, Pound, Sexton, Cummings. Let her know that you understand that words are love. Understand that she knows the difference between books and reality but by god, she's going to try to make her life a little like her favorite book. It will never be your fault if she does.
She has to give it a shot somehow.
Lie to her. If she understands syntax, she will understand your need to lie. Behind words are other things: motivation, value, nuance, dialogue. It will not be the end of the world.
Fail her. Because a girl who reads knows that failure always leads up to the climax. Because girls who understand that all things will come to end. That you can always write a sequel. That you can begin again and again and still be the hero. That life is meant to have a villain or two.
Why be frightened of everything that you are not? Girls who read understand that people, like characters, develop. Except in the Twilight series.
If you find a girl who reads, keep her close. When you find her up at 2 AM clutching a book to her chest and weeping, make her a cup of tea and hold her. You may lose her for a couple of hours but she will always come back to you. She'll talk as if the characters in the book are real, because for a while, they always are.
You will propose on a hot air balloon. Or during a rock concert. Or very casually next time she's sick. Over Skype.
You will smile so hard you will wonder why your heart hasn't burst and bled out all over your chest yet. You will write the story of your lives, have kids with strange names and even stranger tastes. She will introduce your children to the Cat in the Hat and Aslan, maybe in the same day. You will walk the winters of your old age together and she will recite Keats under her breath while you shake the snow off your boots.
Date a girl who reads because you deserve it. You deserve a girl who can give you the most colorful life imaginable. If you can only give her monotony, and stale hours and half-baked proposals, then you're better off alone. If you want the world and the worlds beyond it, date a girl who reads.
Or better yet, date a girl who writes.


~Rosemarie Urquico
This book butchered my heart. Literally. There are pieces all over the floor.
There are so many twists to this book! It's unbelievable how many times I've almost broke down to my knees and cried. There were parts that I read, then re-read, and re-read 4 more times, to assure myself that that really happened.
I wrote a review on Clockwork Princess that includes the full, all-out fangirl ranting, if you so choose to see it
here
.
But I will try to be serious about this.
The dialogue in this book was great. Clare portrays the character's emotions while they are speaking beautifully. The way they all interact is perfect.
The characters: a super-hot bad-boy sort with a secret + super-sweet, dying boy + pretty girl with a love for books = BEST LOVE TRIANGLE IN HISTORY.
HONESTLY. :)

READ THIS BOOK! READ THE SERIES! DEVOUR EVERY WORD! If you love the Mortal Instruments, this book is for you.
This review is also on Goodreads.
OMG I absolutely cannot wait until this comes out! The cover is beautiful. I love how on the other covers, she's wearing black, but on this one, she wearing white. Purity. :)
This review is also on Goodreads.
WARNING: This review is quite a rant, as the book hasn't exactly come out yet. It does contain multiple spoilers for Clockwork Prince, though.
Isn't it odd that books always have a way of doing the exact opposite of what you want? Like shipping the wrong couple together? That *ALWAYS* happens to me. When I have to wait this long for a book, I can bet that the author is doing a something incredibly devious. Like killing off both the love interests so that Tess dies of loneliness or marries someone else. Or shipping the wrong couple together.
See, in the first book, when Tessa was all googely-eyes for Will and totally ignoring Jem, I shipped Jem. I thought Will was a complete jerk. An idiot. But then, in the second, after I discovered Will's curse, I was SOOOOO in love with him!!!! But of course, she fell for Jem. Will's story just broke my heart. He had to make everyone hate him for the sake of a curse that wasn't even REAL this entire time. And then Jem proposed. Right when Will was going to proclaim his eternal love for her!!!!! OMG!!! And then he asked Tessa if she loved him too, AND SHE DIDN'T SAY YES!!!!!!! SHE SHATTERED HIS HEART!!!!! WHY, TESSA? I mean, I know she's engaged to Jem, but she could at least have said yes!
I know some people are saying that she's going to end up with Will, because the romance is similar to Jace and Clary, but that's just it! Clare might want to try a different romance, possibly one with *Jem*????????? But I know how YA works, so I will prepare to have my heart broken when she doesn't end up with Will.
This review is also on Goodreads.
Amazing! I love this series. I read the manga version of the first Dark-Hunter that I borrowed from a friend, and loved it. And when I started reading the first book of this series, Infinity, I had no inkling of a thought that it was related to that Dark-Hunter book. When I saw the name "Kyrian" it all fell into place! So, anyways, I love Nick's sarcastic outlook on everything and his quick wit. I kinda wish he would open his eyes to Kody, though, [as she is trying to kill him] but they would be ADORABLE together if it weren't for that one minor detail. Overall, waiting to read Infamous! Need to get my hands on it.
This review is also on Goodreads.
Lemme say, I love Beyonders. Ever since I was supposed to meet Brandon Mull once - and got SICK on that day - I've been intrigued by the rest of Mull's work. I read Fablehaven roughly 2 years ago, and it's stayed near the top of my "Favorite Books" list. So, I read the first book, A World Without Heroes, and the end drove me CRAZY!!!! Needless to say, I needed this book.
I love the world of Lyrian - once again, Mull does an amazing job of world-building. Jason is a very relatable character, and witty with the way he deals with Lyrian, too.
I was a bit disappointed with the romance in this book, because I'm a soft-hearted geek, and I ship Rachel/Jason. Corinne is sweet and all, but of course she has to be model gorgeous and makes Jason fall head-over-heels for her. Hopefully, Chasing the Prophecy includes Jason realizing Rachel is amazing, and they go back to the Beyond together. Or something along those lines.
Lyrian is very believable, and Maldor, I admit, is one of my favorite villains. His tactics are so much different than what I've seen before in other books. I kinda wish that Mull would add a chapter from Maldor's point of view, just to see his mindset.
Overall, Mull has done an excellent job of stepping out of the Fablehaven shell with the Beyonders. Read it, by all means!
This review is also on Goodreads.
Okay, so, when I first picked up this book, the thing that grabbed me was the title. "Incarceron". How cool is that? I was really hoping for some good ol' fantasy.
Nope. Just another dystopia.
If your someone like me who can get freaked out by books and then go to bed thinking about them and have nightmares and then wake up in the morning with a fever, DON'T READ THIS BOOK.
Of course, if your not this type of person, go ahead.
The first chapter grabbed me, but I guess that for some reason I couldn't go in the book like I do with most. It was a little too bland. Fisher didn't really develop on the setting and she wasn't very descriptive. Plus, the switch in points of view from Finn fighting for his life in Incarceron to Claudia and her life in the Court don't really fit.
I would've liked the book more if they just cut out Claudia all together. Finn, I have to admit, is awesome. But going from a high-tech, cold-hearted prison like Incarceron to a pampered Court of cutthroats? Nope. They just don't work.
Claudia is bratty, to me. She's just not very likable. Finn, too, seems a little helpless. The overall plot of the book was a little rushed, and I couldn't really "get" it. But, the romantic junkie I am, I'm really shipping Finn and Claudia.
SPOILER
The thing that freaked me out about the book was how Incarceron is teeny weeny tiny, and its literally just a key chain. All the prisoners are shrunk down, infinitesimal. Not to mention that Incarceron is alive. It talks.
The different elements of the book just don't really "fit".
This review is also on Goodreads.
OMG! This book was amazing. I got it the day it came out. I absolutely loved it.
Now, with stories about cutthroat courts, you have to be careful. Extremely careful. You don't want the whole book to sound bland and strained. I can't even tell you how many books I've read that have attempted to create this whole back-stabbing royalty atmosphere - and have utterly failed. With most of them, it's just not very believable. There's not much description. It seems forced.
But Cinda Williams Chima creates the court atmosphere with flying colors.
I'm going to have a little fangirl moment here...
OMG I LOVE LOVE LOVE THIS BOOK!!!!!!!! IT WAS AMAZING!!!!! BETTER THAN THE LAST TWO AND THAT'S SAYING A LOOTTTTT!!!!!!!! OMG HAN AND RAISA!!!!!
Okay, fangirl moment over. But I love, love, love the blueblood court in this book. She's descriptive, very, very believable, and intense. And it has history behind it. She builds this world perfectly. Who doesn't love a complete fantasy world?
I adore Han! Honestly, I like him more than Raisa. He's fighting against so many stereotypes, he's powerful, he's deep, he's a heartthrob, totally swoon-worthy, he's from the streets, and he has swag. Not to mention that his real emotions are 100% true and trustworthy. He'd never tell someone he loves them without meaning it with all his heart. That's why I admire him.
Not to mention my sympathy for him when he gets tossed aside from Raisa!
Normally, I like a great show of girl power, where the girl does something totally epic or deep and it just puts the guy in awe. Here, I want the opposite to happen. Han loves Raisa, but Raisa isn't all for him yet. She's a little disloyal and selfish. I want Han to do something awesome that'll show Raisa that he's the one for her!!!! I hope that The Crimson Crown meets that expectation...
Overall, don't get the idea that I don't like this book. I LOVE IT. One of my favorite series. But it's just that I love it soooo much that I'm able to get so lost in it!
I LOVE THESE BOOKS!
GO CINDA WILLIAMS CHIMA!!!!
I've <3'd her since the Warrior Heir. I <3 her even more (not in a weird way, in a fangirl way, don't worry LOL).
READ THE SERIES!!!!!
This review can also be seen on Goodreads.
I love Matched, and love this book, but if you want me to answer the eternal question of "to read, or not to read," this is all I'm giving you:
READ!
Anyways, I'm really here to rant.
I am Team Xander, all the way. But I know it's not going to happen. The author never chooses the guy I like (Team Gale, and look at where it's gotten me?), so I've learned to not get too attached to a shipping, because it always gets thrown in my face later (Meggie/Farid, anyone?). Although, Xander might have a better chance because he is ((spoiler-part of the Rising)) but Cassia and Ky seem hopelessly infatuated. Cassia has definetly considered Xander, but Ky was just SO much more appealing because he's forbidden. Shippings that might happen:
Cassia/Ky
Cassia/Xander
Ky dead, so she has to choose Xander
Xander dead, so she has to choose Ky (more likely)
Indie/Ky
Indie/Xander
Indie dead (more likely)
Cassia kinda annoys me when she finds out that ((spoiler-Indie loves Xander)) because she's suddenly all jealous, even when she hasn't cared about him this whole time.
So yeah, Team Xander!
This review can also be seen on Goodreads.
Wednesday, June 27, 2012
This book captured my attention, and kept it. There are so many things to love about this book! Let's start with Theodosia.
Theodosia is a strong female character, who's quick wit and intelligence get her out of the stickiest of situations. Her wit and view on the world around her make this book interesting and funny. In my opinion, she's a lot more intelligent than half the adults in this book!
Another thing is the Egyptian mythology. It's incredibly accurate and definitely well-researched. It gives this book a magical and mysterious feel.
And of course, the 20th century London atmosphere is another upside.
To anyone who loves mythology, mystery, and a quick-witted heroine, this book is for you.
This review is also on Goodreads.
This book was beautifully written and the story was carefully crafted. The romance between Amelia and Joshua left me breathless! Definitely recommended to all!
This review can also be seen on Goodreads.
So, recent books that I've read include The Statistical Probability of Love at First Sight, Hereafter, and Clockwork Prince. I might do reviews on them. :)
Hello! As you probably know, a blog is a much sought-after way to express yourself and share your interests to the world, in your own way. "Blog" is just a shortened version of "web log" after all. I, in a great act of self-worth, have started this blog as a diary, where I will post book reviews (serious, and sometimes, fan-girly), fandoms, and anything else that happens by my mind. So enjoy the general oddness that my brain has come up with. Whatever it is. :)